PA Sports Betting At a Glance
Table of Contents
Best Ranked Pennsylvania Betting Sites
We reviewed the best PA sportsbooks on the market to help you decide which will be the best fit for you. Below is a list of the top betting sites and their best features.
⭐️ FanDuel PA
Best for Fast Betting
⭐️ DraftKings PA
Best Promotions
⭐️ BetMGM PA
Best Rewards Program
⭐️ BetRivers PA
Best Odds Boosts
⭐️ Unibet PA
Best International Betting
⭐️ Caesars PA
Best Customer Service
This state has consistently been one of the top-five biggest online sports betting legal markets in the U.S., and that is not going to change anytime soon. Heading into 2022, new Pennsylvania betting sites are slated to launch and try to compete with the top current options.
In this PennStakes.com article, we'll take a look at the best sportsbooks PA has to offer. We'll also provide additional information about sports betting and sports betting apps in PA.
Top PA Sports Betting Sites
SugarHouse was the first of the online PA sportsbooks to launch, doing so in May 2019. It wasn't long before it was joined by other operators, and there are now more than a dozen online options in the state.
Since PA has emerged as a top sports betting market, the state has been able to attract the biggest names in the industry. The PA sports betting market is crowded, but that means big things for Pennsylvania sports bettors.
BetMGM Sportsbook Pennsylvania: Best Sports Betting Site for Beginners
Visit BetMGM.com for T&Cs. Must be 21+. PA Only. New Customer Offer. All promotions are subject to qualification and eligibility requirements.Rewards issued as non-withdrawable bonus bets. Bonus bets expire in 7 days from issuance. If you or someone you know has a Gambling Problem, help is available, Call 1-800-GAMBLER.
BetMGM Sportsbook PA is the official sports betting partner of the Pittsburgh Steelers, and it entered the state through a deal with the Hollywood Casino Morgantown. BetMGM is known for having one of the best rewards programs in the industry, but it also offers a ton of daily and weekly promotions.
If you are looking to place a bet on the Steelers, then BetMGM is the go-to option in PA. Over the last few years, BetMGM has started to emerge as a real force in the online sports betting industry. BetMGM also has a long list of online casino games in PA for that form of iGaming.
BetMGM Sportsbook Highlights
BetMGM Sportsbook Interface
Must be 21+ to participate. T&Cs apply.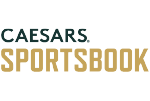 Caesars Sportsbook Pennsylvania: Best for PA Odds Boosts
Caesars Sportsbook recently acquired William Hill and has rebranded those online sportsbooks throughout the United States. The Caesars Rewards program is one of the best in the industry, and it has become a huge attraction for sports bettors.
It wasn't until 2020 that Caesars was able to launch in Pennsylvania and it has been working hard to catch up to the market leaders since that time. Caesars is known for offering retail betting in Nevada, but the online gambling in PA is a great feature as well.
Caesars Sportsbook Highlights
Caesars Sportsbook Interface
BetRivers Sportsbook Pennsylvania: Best for App Betting
Must be 21+ to participate. T&Cs apply.
Rush Street Interactive powers the BetRivers PA Sports Betting and it has an online license through the Rivers Casino in Pittsburgh. The welcome bonus from BetRivers is solid, but it's not as large as some of the other top competitors in the industry.
BetRivers formed a partnership with the Philadelphia Flyers and Pittsburgh Penguins, and it focuses on NHL more than some other sites. This brand is big in the State of Pennsylvania, especially in the city of Pittsburgh and the surrounding locations.
| | |
| --- | --- |
| 🖊 Welcome Offer | First Deposit Match Up to $250 |
| 💳 Minimum Deposit | $10 |
| ✔️ Live Betting | Yes |
| 📈 Boosted Odds | Yes |
BetRivers Sportsbook Interface
DraftKings PA Sportsbook: Best Rewards Program
Must be 21+ to participate. T&Cs apply.
DraftKings PA Sportsbook is another top PA online sportsbook, and it's a site with plenty of brand recognition. DraftKings Sportsbook has a two-part welcome bonus and it an online sportsbook that is known for its promotions.
It was able to enter PA through a partnership with The Meadows Racetrack & Casino and had a launch date back in 2019. DraftKings is an official daily fantasy sports and sports betting partner of the Philadelphia 76ers, which is another way that it has become popular in the state.
DraftKings Sportsbook also has top-rated sports betting app to help with the customer experience.
| | |
| --- | --- |
| 🖊 Welcome Offer | Bet $5 Get $200 Instantly + Up to $150 in No Sweat Bets |
| 💳 Minimum Deposit | $5 |
| ✔️ Live Betting | Yes |
| 📈 Boosted Odds | Yes |
DraftKings Sportsbook Interface
FanDuel Sportsbook Pennsylvania: Best Sportsbook for Sports Betting & Daily Fantasy
Must be 21+ to participate. T&Cs apply.
FanDuel Sportsbook Pennsylvania has the highest market share out of any online sports betting site in Pennsylvania and it has been that way since its launch. FanDuel Sportsbook has a strong reputation in the U.S. sports betting industry, and it is known for having some of the best promotions in the industry.
FanDuel Sportsbook has a retail sportsbook at the Valley Forge Casino in PA, but the mobile app attracts the most action. In 2019, FanDuel became the official DFS partner of the Pittsburgh Steelers to gain even more attention in the state. FanDuel is truly one of the best sportsbooks PA has for true bettors.
| | |
| --- | --- |
| 🖊 Welcome Offer | Bet $5 Get $200 in Bonus Bets |
| 💳 Minimum Deposit | $10 |
| ✔️ Live Betting | Yes |
| 📈 Boosted Odds | Yes |
FanDuel Sportsbook Interface
Unibet Sportsbook Pennsylvania: Best for Mobile Betting
Must be 21+ to participate. T&Cs apply.
Unibet Sports Betting PA has been offering legalized sports betting for decades, but it was doing so internationally. Unibet partnered with the Mohegan Sun Pocono to gain an online sports betting license in Pennsylvania.
Since Unibet has such a strong background in international betting, this site will feature a long list of international markets. Unibet Sportsbook made it clear that it wanted to be a leader in PA by partnering with both the Pittsburgh Steelers and Philadelphia Eagles.
| | |
| --- | --- |
| 🖊 Welcome Offer | $500 Bet Credit |
| 💳 Minimum Deposit | $10 |
| ✔️ Live Betting | Yes |
| 📈 Boosted Odds | Yes |
Unibet Sportsbook Interface
Must be 21+ to participate. T&Cs apply.
ESPN BET Pennsylvania
Seemingly the perfect marriage, ESPN is teaming up with PENN Entertainment to offer the newest online sportsbook. With a planned launch date of November of 2023, ESPN BET is ready to go head-to-head against industry giants like DraftKings and FanDuel. The new online sportsbook is expected to launch in 16 states where PENN Entertainment is licensed, including Pennsylvania.
What ESPN BET will offer is merely speculation at this point, but you can be sure that a brand like ESPN will be looking to make a big splash. Check back here often for updates. As soon as the ESPN BET launches, we will provide a comprehensive review with everything you need to know.
New Online Sportsbooks to PA
The PA sports betting legal industry is extremely competitive, and that makes it hard for new Pennsylvania sportsbooks to carve out a path in the state. Betway was one of the latest sportsbooks to launch, and it's a big name in the international scene.
There is still an opportunity for new online sports betting options to emerge in Pennsylvania, but it doesn't appear that a new launch is imminent. When a new site does launch, it will instantly be compared to the current top online sportsbooks PA has to offer.
Pennsylvania Betting Boosts and Bonuses
If you are looking to bet online then one of the first things you should look for is the top bonus offers from sports betting sites in Pennsylvania. Since there is so much competition for your business in Pennsylvania, the top sports betting sites are going to offer some great promotions and bonuses.
These promotions are most commonly seen for new customers, but the top PA sports betting sites will offer them to current customers as well. Before you ever make a deposit or place a wager you should always check out the most recent bonus offers.
Be sure to check back for the latest PA online sportsbook bonuses and promotions as they will be changing often.
Mobile Sports Betting Apps in Pennsylvania
Online PA betting sites were the first legal options to emerge, but now most of the betting is done through a mobile app. Betting through a mobile app makes this much more convenient, and these apps tend to mirror the online sites.
The best PA sports betting apps are going to be available for download on both Android and iOS devices. If you are planning on doing some sports wagering then it is best to do that on a mobile app.
PA Sports To Bet
Like most states offering online betting, Pennsylvania sportsbooks offer sports bets on all the most popular leagues and events.
NFL Betting Pennsylvania

When it comes to sports betting, the NFL is the most popular sport to wager on in the state. This is true throughout the United States as NFL betting tends to bring in the most handle and sports betting revenue. Pennsylvania is home to both the Pittsburgh Steelers and Philadelphia Eagles, giving Pennsylvania bettors two teams to focus on. The NFL betting action really heats up once the playoffs begin, and especially during the Super Bowl. The Super Bowl is the biggest sporting event in the U.S., and there are a ton of betting options available for this event.

NBA Betting in PA

After the NFL, the NBA is the second most popular sport to wager on. The NBA All-Star Game is always an event with big betting interest, and the same can be said for the entire NBA Playoffs. The length of the NBA season is much longer than the NFL, giving bettors more options to choose from.

MLB PA Sports Betting

It used to be that betting and baseball didn't mix, but that is no longer the case. MLB betting has started to become more popular with more options popping up at online sportsbooks in PA. Pennsylvania has a pair of MLB teams, and that has helped this sport become more popular, especially during the summer months. The MLB All-Star Game and the World Series are the two biggest MLB events that attract the most attention.

NHL Betting Sportsbooks in PA

Out of the four major professional sports, the NHL is the one that is the least popular to wager on. There are two NHL teams in PA, which does help it be more popular in this state. The Stanley Cup Finals are one event that attracts betting attention, but the league has to compete with two many other sports for much of the regular season.

College Sports Betting in Pennsylvania

Pennsylvania does allow for betting on college sports, and PA sports betting apps are going to have these options available. College basketball and college football are the two biggest college markets that you will find. College football bowl season is when the betting action really heats up on the gridiron. When it comes to basketball, the NCAA Tournament is one of the top betting events in PA and elsewhere in the U.S.
Pennsylvania Teams To Bet On
Pennsylvanians' love for their sports teams knows no bounds. The pride and passion for the Eagles, Steelers and the rest of the teams in the Quaker State.
Philadelphia Eagles

When it comes to PA sports betting handle, no team contributes more than the Philadelphia Eagles. The Eagles are a recent Super Bowl champion, and they play in the NFC East Division that is loaded with rivalries. Even though the NFL is only in action for about five months out of the year, they are a hit at online sportsbooks year-round.

Pittsburgh Steelers

It's ten years since the Pittsburgh Steelers last played a Super Bowl. The memory isn't a good one, they lost to the Green Bay Packers by 25 points to 31. However they are a lock to make many more championships. The Steelers have six Super Bowl victories to their name and they have a good shot at making that seven in the not too distant future. The team plays out of Heinz field in a stadium built almost exactly 20 years ago in 2001.

Philadelphia 76ers

The Philadelphia 76ers are a proud NBA franchise, even if there hasn't been a ton of recent success. The NBA remains a popular betting options at the online sportsbook and the 76ers are the NBA team in the state. If the 76ers are playing well then there is a huge buzz throughout the state of PA.

Philadelphia Flyers

Hockey isn't always a big sport to wager on, but the Philadelphia Flyers have a massive following throughout the state. The Flyers haven't always been extremely successful, but that doesn't keep people from placing a bet online.

Pittsburgh Penguins

Pennsylvania NHL fans got to choose the Pittsburgh Penguins name themselves. Now the team has a solid record of five Stanley Cup wins most recently in 2017. Sports fans who want to bet that they'll add a sixth title can do so by making a futures bet at one of Pennsylvania's legal online sportsbooks. The Pens benefit from some of the most loyal fans in US sports. They were voted the third most popular NHL team back in 2007 and are if anything even more popular today.

Philadelphia Phillies

Major League Baseball is not a massive Pennsylvania sports betting market, but this team is really popular in the state. The Phillies are a team that has had some recent success as well, and that always adds some excitement and intrigue. Philadelphia fans are known to be a little ruthless at times, but the Phillies have provided enough victories to remain in good standing with the fans.

Pittsburgh Pirates

The Pittsburgh Pirates have World Series trophies in their team cabinet the last was over 40 years ago in 1979. Their most famous victory came in the World Series in 1960. The Pirates won the game with a walk-off home run, the only time Game 7 of the series has ever ended that way. You can bet on the chances of it happening again using a prop bet at one of the PA betting sites.

Philadelphia Union

The Philadelphia Union is a soccer club that competes in Major League Soccer, and the team was founded back in 2008. The Union is not as popular as some of the other teams in PA, but will still provide a solid betting option. Soccer is a massive sport to bet on for some, and this team provides some local excitement.

University of Pittsburgh

Pennsylvania football is not just about the NFL. The Pittsburgh Panthers are one of the nation's top college football teams. Pitt has won nine national championships in representing the University of Pittsburgh. Fortunately Pennsylvania's gambling laws allow bets on college sports. If you want to add some spice to your support for the Pitts there are dozens of different ways to bet on them online.

Villanova University

The Wildcats represent Villanova University and are one of the teams in Philadelphia's Big 5 men's basketball teams. They compete for the Philadelphia City Championship in games that attract huge interest. The other members of the Big 5 are: the University of Pennsylvania, La Salle University, Saint Joseph's University and Temple University. Villanova has won the Big 5 27 times more than any other team. And you can bet on them to do it again now that online college sports betting is legal in Pennsylvania.
Other Popular Betting Types
Along with sports betting, Pennsylvania offers a myriad of other options that may be what you're looking for.
📲 Daily Fantasy Sports
Daily fantasy sports is a legal online gambling option in the state of Pennsylvania and it is also regulated by the PGCB. DFS games can be offered daily, weekly, or season-long as it's slightly different than traditional sports betting. Players create lineups or make decisions based on prop betting options featured on the site.
🐎 Horse Racing
Horse race betting was legal in PA dating all the way back to 1959. There are three horse racing tracks in Pennsylvania, including Penn National Race Course. The top sportsbooks PA has to offer will have horse racing betting options along with other sports.
🗳 Elections
It is not legal to wager on elections of any kind at PA online sportsbooks. This is a strict Pennsylvania sports betting law that was put in when sports betting was legalized and it has not been discussed since that time.
🏆 Awards Shows
Picking the winner of a certain award at an awards show might be fun, but there won't be any legal options offered at sportsbooks in Pennsylvania.
There have been some states that have explored this form of betting, but Pennsylvania has not been one of them up to this point.
Visit BetMGM.com for T&Cs. Must be 21+. PA Only. New Customer Offer. All promotions are subject to qualification and eligibility requirements.Rewards issued as non-withdrawable bonus bets. Bonus bets expire in 7 days from issuance. If you or someone you know has a Gambling Problem, help is available, Call 1-800-GAMBLER.
🎮 eSports
Legislation was introduced to allow betting on esports in Pennsylvania, but that bill did not pass yet. Esports has become a popular form of entertainment in the United States, and there are some states that allow for betting on this type of action.
Online gambling sites are currently unable to accept any wagers on esports events in PA.
Types of Promotions & Offers At Pennsylvania Online Sportsbooks
The PA sports betting scene is extremely competitive and that is why sites are going to offer promotions and other offers to get your business. There are a couple of different types of promotions that you will see offered, and it's important to know the difference between what is being offered.
A deposit bonus and bet credit are two of the most common promotions you will see offered, but there are others. As long as you know the different options then you can choose the one that works the best for you.
You should always look at the bonuses and promotions that are being offered when choosing a sports betting site in PA. There are other features that matter as well, but getting the best bonus can set you off on the right track.
💳 Deposit Match
A deposit match is a type of bonus that is offered for new customers as well as current customers. The biggest deposit bonus is usually seen offered at the beginning, but some PA betting sites have been known to have a big deposit match for people looking to reload as well.
The biggest advantage of a deposit match is that money is added to your account right away. Most of the time this deposit bonus is awarded to you in bet credit, but it's still something that you should take advantage of.
If you receive free money in the form of a deposit match then you will have to wager that amount of money before you are able to make a withdrawal. That is one of the only negatives about this type of promotion and it's generally considered one of the best offered at PA sportsbooks.
✅ Referral Bonuses
Another common sports betting bonus or promotion is what is known as a referral bonus. An PA online sportsbook is usually willing to pay a small fee in order to get some help in attracting new business.
If you have found a Pennsylvania sports betting site that offers sports betting and have enjoyed your experience then this bonus is for you. If you share the good news and get a friend to sign up at the account as well then you will receive a bonus just for doing so.
There really are no disadvantages to this bonus as you don't have to do much work in order to receive the bonus from the online sportsbook.
📈 Odds Boosts
After you have already created a sports betting account at a PA sportsbook then one of the best bonuses you should be looking out for is an odds boost. The top sites that offer sports betting are going to have this as a promotion or bonus offer of some sort.
Most PA sportsbooks are going to choose specific games or sporting events to offer an odds boost, but some will let you choose your own. This is a chance to get a game at a special boosted price, which will then increase your potential payout.
The disadvantage to an odds boost is that you are usually limited to the amount of money that you can wager. The biggest advantage is that you can win a pretty substantial amount of money by simply betting on one single game that has an odds boost.
How To Choose From The Top PA Sportsbooks
Choosing the best online sportsbook is not an easy task, especially in a state like Pennsylvania that has so many terrific options. This process can be made easier by following the guide that we have put together to help you out.
There are specific features that you should be looking for at an online sportsbook, and the top sites are going to score well in every category. It's also important to note that you don't have to choose just one sportsbook as you are free to do your sports wagering at many different options.
Variety Of Bets Allowed
One of the biggest reasons that Pennsylvania is one of the biggest states with legal sports betting is that the rules are favorable to both bettors and operators. This means that state rules and regulations allow PA sportsbooks plenty of freedom when it comes to sports and betting markets that are featured.
If you are looking for a top sportsbook in PA then you want a site that has plenty of variety in both of the categories mentioned above. You don't have to expand into too many different sports or betting options, but it is nice that the site has so many choices.
Competitive Lines and Odds
Before ever placing a bet, one of the most important things to do is to shop around for the best betting lines and odds. Since Pennsylvania is such a competitive market, you are going to find plenty of competition as PA sportsbooks try to set the best prices for bets.
There are going to be some times when you won't see any difference in the odds, but it is always good to check. You especially want to look at the lines and odds for the sports and odds that you tend to wager on.
Here is a quick example of how to read odds and what that means in terms of money. If you see sports betting odds set at -110, that means that it would take a $110 wager to win $100. For odds set at +125, a $100 bet would win you $125 for that particular bet.
Frequency Of Betting Bonuses
All of the PA online sportsbooks are going to have some sort of welcome bonus to new customers, but they are not all built the same. The sites are also not going to have the same frequency when it comes to offering betting bonuses to current customers.
The top sportsbooks are always going to have plenty of bonus or promotion options available to current customers. Sites just simply can't continue to attract new business or keep the current customers without it.
We are never going to recommend any PA sportsbooks that don't have some sort of bonus offer available. The top sites are always going to provide some sort of offer, and the sites can't classify as a top option without it.
Friendly User Interface
Unless you are someone that knows a lot about technology then it might be hard to identify what PA sportsbooks have the best interface. Basically, you are looking for an PA sports betting site that will allow you to place bets quickly and easily.
It can be extremely frustrating when online betting to have a delay or for there to be some sort of lag time when moving around the page. Again, the top PA sportsbooks are going to have a friendly user interface and it will be one that provides very little hassle to the sports bettors.
Ease Of Deposits and Withdrawal
Banking at online sportsbooks has really improved over time, and you will now find a long list of banking options. All of the banking processes are going to be safe and secure as well, which will give you peace of mind when sending or receiving money.
Getting money to an online sportsbook is not going to be a hassle, and you will usually find around 10 different deposit options at the top PA sportsbooks. PayPal is a top deposit option, but it's important to choose the one that works the best for you.
You won't find as many withdrawal options available to you as you will with deposit options, but that is pretty typical in the U.S. industry. When it comes to withdrawals, you want to look for a site that will deliver your payout quickly and in the manner that you want.
When we are putting together our list of the top online betting sites in PA, banking is definitely a factor that gets considered. It should also be something that you consider and look for when choosing the top PS sports betting sites in the industry.
Customer Support
If you get stuck with a question at a PA sportsbook or sportsbook app, then you are going to need to reach out to customer support and service. This is why it is important to review the customer support options for each site before you decide which site is the best one for you.
You are going to see a number of different customer support options at PA sportsbooks, but a couple are common. Live chat, phone, and email are the three best ways to reach out to customer support for some help.
Live chat is the best option for needing an answer quickly, and the top sites will have live chat available 24/7. All of the sites that we recommend will have some sort of customer support available, but the top sites will have multiple options.
Benefits To Signing Up For Multiple PA Betting Sites
One of the best features of sports betting in PA is that you are not required to stick to just one betting site. In fact, there are some major benefits to signing up for an account at multiple PA betting sites, and we will cover some of those benefits right here in this section.
If you are going to sign up for multiple accounts then you have to make sure that you are signing up at the top PA sportsbooks.
You Can Compare Lines Across PA Betting Sites
One of the benefits of signing up at multiple Pennsylvania betting sites is that you can compare betting lines. This is something that the top sports bettors are constantly doing, and it should be something that you do as well.
Even though the difference between -110 and 105 might seem insignificant for one wager, that additional money can add up over time. Be sure to compare lines at the top PA betting sites to give yourself the best chance at a significant payout.
New Promotions Available
Every online sportsbook is going to have some sort of promotion offered. Bet credit is one common promotion that you will find, but so is a deposit match as well. By signing up at different sportsbooks, you are giving yourself the opportunity to essentially earn free money or at least boost your account before you ever make a wager.
When you take advantage of new promotions from sites, you are usually going to boost up your account right at the beginning. If you are smart, you can really take advantage of each offer, especially if hedging your bets against each other at different sites.
You always want to explore the welcome bonus opportunities every time a new sports betting site launches in PA. At least sign up for an account and explore the full list of promotions to see if anything sticks out to you.
Bet Types & Sports Wagers At Legal PA Sportsbooks
As with all states where sports betting is legal, there are different bet types to consider when you're starting your betting journey.
Moneyline
A moneyline bet is the simplest form of sports betting that is offered at an online sports betting site. It doesn't matter what sport this moneyline bet is referring to, all you are required to do is to pick the winner in order to win a moneyline bet. This type of wager will be available on nearly every single sport that you can bet on with PA betting sites.
Parlays
Parlays have become a top option at sites that offer sports betting, especially during football season. A parlay is a combination wager, and there are usually at least three legs included in any parlay bet. The advantage of making a parlay bet is that there is a big payout available, but the disadvantage to same game parlays is there is plenty of more risk as well. Same game parlays are an exciting option where every leg of the parlay takes place during one game.
Totals
A totals bet is one that is very popular when it comes to the NBA or the NFL. This is something referred to as an over/under bet as well, because those are your two choices when making this wager. If the teams combine to score more points than the betting line then the over would hit. If the teams combine to score fewer points than the line that is set then the correct bet would be the under.
Point Spreads
Betting against the spread is a common phrase that is used to describe point spread bets, and it's another option that is popular with the NBA or the NFL. This is a more advanced version of a moneyline bet since you not only have to pick a winner, but also have to pick a spread. The betting odds for a spread bet are usually set at -110 on both sides.
Futures
Futures betting markets are pretty unique because this is a bet on something that isn't going to take place until well down the road. The most common futures betting options are bets on which teams will win the upcoming championships in certain sports. This bet can be a pretty valuable bet to make with some big payouts available.
Prop Bets
Prop bets used to only be offered on the Super Bowl, but now this betting option can be found on regular season events as well. Most bettors associate "fun" with prop bets, but there are also skill betting options available as well.
Depending on the prop betting markets that you are focusing on, you can find some betting options with a pretty big return coming back. It's best to make small bets when you are betting on props because this is just such a unique wagering opportunity.
Live Bets
Live betting is another popular betting option in PA, especially at a sportsbook app. This form of betting has odds that come and go quickly, and there isn't a ton of time to think about the bets that need to be made. Some sports will have limited live betting options while other sports will have a long list available each day.
Prohibited Bets
There are some categories of wagers that are not allowed in PA, but that list could always shrink in the coming months as well. Currently, bets on esports are not allowed, and that has become a popular betting market in other states. Elections and awards shows are two other events that are prohibited in the state of PA.
Pennsylvania Sports Betting Revenue
The PA sports betting revenue for November 2021 was more than $85 million, which is a pretty clear record in the state. With such a large amount of revenue, PA was able to bring in more than $21 million in tax revenue in November 2021 as well.
This tax revenue goes to the state to help fund new projects, and some money will also go to local towns and cities as well. The big month of sports betting revenue in PA was attributed to more than $760 in Pennsylvania sports betting handle.
Pennsylvania Legal Online Sports Betting Tax Rate
The sports betting revenue in PA is taxed at a rate of 36 percent, which is one of the highest rates in the United States. Some states have a tax rate of right around 10% so this makes things pretty unique.
Who Regulates Pennsylvania Online Betting Sites?
The Pennsylvania Gaming Control Board oversees and regulates the sports betting industry in the state. It is actually in charge of all forms of online gaming. As the PGCB oversees sports betting, that basically means that it receives license applications and then issues those licenses for PA sportsbooks.
There are specific sports betting rules in place from the state and it is the PGCB that oversees the daily sports betting operations.
Pennsylvania Sportsbooks Team Partners
The major professional sports in the U.S. used to fight back against sports betting, but that is no longer the case. Now, these leagues are closely associated with sports betting, and sportsbooks are partnering with teams in the state.
Most of the sports betting deals in PA are not exclusive, meaning that teams are allowed to partner with as many PA sportsbooks as they choose.
Pittsburgh Steelers

BetMGM & Unibet

Philadelphia Eagles

DraftKings & Unibet

Philadelphia Flyers

Betway

Pittsburgh Penguins

BetMGM & BetRivers

Philadelphia Phillies

DraftKings & FanDuel
How to Deposit and Withdraw from PA Sportsbooks
Banking options continue to improve over time, and there are also more banking options available now than ever before. Using a credit/debit card will always be a top banking option, but it is no longer the best option. Sites such as PayPal, Neteller, and Skrill have emerged as the best ways to fund a PA sports betting account.
The same can be said about withdrawal options at Pennsylvania sports betting sites, and you are going to receive your payment in a reasonable amount of time. You won't find as many withdrawal options available, but you are still going to be impressed with what you see.
How Pennsylvania Sports Betting Compares to the Other Legal States
Pennsylvania is one of the top regulated sports betting options in the United States. The state is always high on the list when it comes to sports betting handle, and it recently set a new record for revenue.
The fact that Pennsylvania allows for mobile registration is a major advantage to bettors, and it lets sites attract new customers in a hurry. Pennslyvania also has more than a dozen PA online sportsbooks, which is more than you will see in other states.
Nearly all of the biggest names in the industry are available in the PA sports betting market. Pennsylvania also has a long list of professional teams that help to drive the industry.
Retail Sports Betting vs. Mobile Sports Betting
The actual betting doesn't change much from retail to mobile betting, but there are a number of features that make mobile sports betting more enjoyable. It's much easier to bet at a mobile sportsbook than it is to travel to the Hollywood Casino Morgantown or another location.
The same can be true with horse racing as it's easier to bet on a horse race online as opposed to visiting the horse racing track. Another reason that mobile sports betting is preferred is because it is much easier to find all of the top betting options.
Making a mobile sports bet is also much quicker than a retail bet, and that provides another advantage. Some sports bettors would tell you that the retail sportsbook is the top option, but they are missing out on a number of key features.
RELATED: August a Strong Month for Pennsylvania Sports Betting and iCasino
PA Online Sports Betting Legislation
Lawmakers were actually attempting to make sports betting legal all the way back in 2015, well before the fall of PASPA. A Bill was agreed upon in 2017, but sportsbooks still weren't able to offer betting until this became a legal option.
Betting was offered at a retail sportsbook as early as 2018, but it wasn't until 2019 that mobile sports betting became available. Many PA online sportsbooks had things in place to launch even before the federal ban was lifted. Since Pennsylvania was one of the first to legalize sports betting, some of the laws were copied by other markets.
Pennsylvania Sports Betting Legislation Timeline
| | |
| --- | --- |
| 📆 2015: | Bill introduced to strike down the prohibition on sports betting. |
| 📆 2016: | House Gaming Oversight Committee gives a favorable review to online sports betting bill. |
| 📆 2017: | Bill H 271 was signed by Governor Tom Wolf, legalizing sports betting in the state. |
| 📆 2018: | The first retail sportsbooks launch in the state. |
Where to Bet on Sports in Pennsylvania
Online gambling continues to be the most popular way to bet on sports in PA, but it's not the only option. Bettors can also travel to a retail sportsbook and find some great betting options from the top operators that also have an online option.
The only way to receive a sports betting license is to partner with a casino, and it's pretty simple to just offer retail sports betting as well. Not all of the casinos have an online partner at this time, and they can simply choose to offer sports betting in-person.
Here is a list of the current retail sportsbooks and their Pennsylvania online sports betting partner:
Responsible PA Sports Betting
All of the PA sportsbooks are going to promote responsible gambling, and they will offer help if you have a gambling problem. The best thing to do if you have a gambling problem is to take a short break and reach out for help from the resources provided at each sportsbook.
Responsible sports betting includes setting betting limits, knowing when a cool-down period is needed, and knowing when to walk away completely. The top PA sportsbooks aim to educate Pennsylvania sportsbook fans on the dangers of problem gambling.
Pennsylvania Sports Betting FAQ
Yes, sports betting is legal in Pennsylvania and the launch date was all the way back in 2018. This became a legal option after the Professional Amateur Sports Protection Act was overturned by the U.S. Supreme Court.
There are more than a dozen online Pennsylvania sportsbooks available in the state. Some of the top operators in the U.S. have been able to receive a license to offer PA sports betting.
The legal age for betting at a PA sportsbook is 21 years of age.
Yes, all sports betting winnings in Pennsylvania are subject to the state income tax.
Betting in Pennsylvania can be done at a casino or at an online PA sportsbook. The Pennsylvania Gaming Control Board regulates and oversees all sports betting in PA and issues the licenses.
Retail sports betting can be offered by casinos that hold a gaming license in the state of Pennsylvania. Online sports betting can be offered by bookmakers that partner with these casinos.
We recommend that you only bet at Pennsylvania regulated betting sites. You should avoid offshore operators because they are not safe. You have no legal recourse if there is a problem and you may not use the US banking system. Licensed PA sportsbooks and online casinos have games that you know are fair We only review licensed PA betting sites.
Yes, you can bet on horse racing in Pennsylvania. The state has three thoroughbred tracks (Parx, Penn National and Presque Isle Downs) and three harness tracks (Harrah's Philadelphia, The Meadows and The Downs at Mohegan Sun Pocono). PA also has several off-track betting sites, and you can wager on horse racing online.
Author
A successful handicapper with more than a decade in the sports and gambling industry. Adam enjoys keeping readers up to date on the latest that is happening in PA sports betting and which sportsbooks they should be using.