Are Philadelphia Online Casinos Legal?
Pennsylvania was one of the states that embraced the concept of legal online gambling most rapidly in the wake of the US Supreme Court's 2018 decision to overturn the Professional and Amateur Sports Protection Act.
Legal Pennsylvania online casinos were in operation by 2019, and the market is now mature and robust. There are now 18 PA online casinos in operation that online gambling enthusiasts in Philadelphia can enjoy.
All PA gambling sites are required to have a license from the Pennsylvania Gaming Control Board to be able to allow their customers to play online casino games.
You should feel confident when you visit a licensed PA online casino in Philadelphia, that you are in the hands of a trusted brand that will protect your data and treats online casino players fairly.
Legal Online Casinos in Philadelphia to Choose From
The choice of PA online casinos available to the people of Philadelphia is an inviting one. Many of the leading online gambling operators across the United States are licensed to offer their services in the sixth most populous city in the nation.
All of the top PA online gambling sites that carry slot games, table games and live dealer games here also offer you a high-quality online sports betting experience.
FanDuel
FanDuel Casino PA is the name at the top of this list, and it tends to feature in the same place for handle and revenue in every one of the many states where it is now operating. It launched its PA online casino in 2019, in partnership with the Valley Forge Casino.
FanDuel ticks all the boxes with a superlative user experience and one of the best PA online casino apps on the market. With your login, you can also visit an excellent online sportsbook, and participate in Daily Fantasy Sports contests.
Must be 21+ to participate. T&Cs apply.
BetRivers
BetRivers PA casino is part of the Rush Street Interactive empire, and it operates in several states across the nation. You can visit the online casino for the full suite of casino games, as well as the chance to enjoy sports betting too.
BetRivers, which operates through a partnership with the Rivers Casino, is known for its wide choice of bonuses, and the chance to join an excellent rewards program. Rush Street also owns the Sugarhouse brand, which is so popular in the state that it supports the Sugarhouse online casino too.
Must be 21+ to participate. T&Cs apply.
BetMGM
BetMGM online casino PA leverages one of the most famous names in the casino world to claim a prominent place in the online gambling field. Its PA online casino entertains the people of Philadelphia through a partnership with the Hollywood Casino.
As you might expect from a brand steeped in casino history, the BetMGM casino offers a large range of options, including many exclusive games in its online slots library. Playing at the BetMGM casino also seals your entry into an outstanding rewards program.
Gambling problem? Call 1-800-GAMBLERMust be 21+. PA only. Please Gamble Responsibly. Visit BetMGM.com for Terms and Conditions. New Customers Only. All promotions are subject to qualification and eligibility requirements. Rewards issued as non-withdrawable site credit/bonus bets unless otherwise provided in the applicable terms Rewards subject to expiry.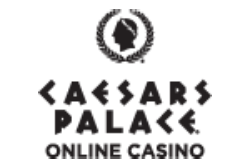 Caesars
The Caesars casino Pennsylvania is another brand that benefits from having a name people associate instantly with the glitz and glamor of casino play. Its online casino gaming offering comes to Philadelphia through a partnership with Harrah's Philadelphia.
There is a strong argument that the Caesars casino is the best overall online casino in PA and elsewhere. You can expect a generous deposit bonus and plenty of other casino bonuses once you sign up as a customer, as well as one of the top reward programs available to loyal patrons of regulated online casinos.
Must be 21+ to participate. T&Cs apply.
DraftKings
DraftKings casino PA is one of the leading names in today's online gambling markets, and when you visit its online casino it is easy to see why. Philadelphia enthusiasts will find one of the most user-friendly online casinos, which starts you off with a choice of three ways to pick up bonus money to boost your account balance.
DraftKings operates in Philadelphia through a partnership with The Meadows Casino, and many people in the city will contend that, with its extensive choice of casino games and one of the top online casino apps, this is the best PA online casino.
Must be 21+ to participate. T&Cs apply.
Unibet
The Unibet casino PA was one of the first PA online casinos to open its virtual doors to Philadelphians in 2019, thanks to its partnership with the Mohegan Sun Casino, and it has gone on to establish itself as one of the best online casinos in Pennsylvania.
Visitors to the online casino site or mobile app are greeted with a healthy deposit match bonus, and there is plenty more to enjoy. There is a solid choice of games, delivered through a highly intuitive interface, as well as the chance to try online sports betting.
Must be 21+ to participate. T&Cs apply.
How To Choose Real-Money Online Casinos in Philadelphia
Trying to decide which PA online casino, or casinos, you want to patronize can be a daunting task. Operators of online gambling sites are experts in self-promotion, and you will find yourself on the receiving end of a host of alluring messages trying to tempt you to use a particular brand for your real-money gaming.
However, there are several factors you can take into account, and particular features you should be looking for, while you are making that decision.
Top Rated Features of Online Casinos
When you are selecting the best online casino in Philadelphia for you, we recommend you follow these factors to make your final choice.
✔ Variety of Games
We all have different favorites and preferences when it comes to online gaming at PA casino apps and websites. All online casinos offer online slots and, in fact, the majority of the titles available will almost certainly be slot games.
However, you may be particularly keen on playing progressive jackpots, while many online casinos carry exclusive titles - one of those might turn out to be your favorite.
You may, though, prefer online table games, or live dealer games, in your quest to win real money. Make a thorough check of an operator's library to ensure that it has the right mix of casino games to keep you entertained.
✔ Quality of Software
The range of games offered is an important consideration, but so is the standard of the software used to deliver them. The best game developers create stunning, immersive digital experiences that load easily and are glitch-free.
You may have your favorites among the long list of elite game developers, but some of the names to look out for are Microgaming, NetEnt, and Playtech, while Evolution Gaming is a highly respected supplier of live dealer games.
✔ Welcome Offer
One of the most persuasive ways in which any PA online casino will try to secure your patronage is through a tempting welcome offer.
This may come in the form of a deposit match bonus, another form of deposit bonus, or a set period after which your losses, up to a certain limit, will be refunded to you in the form of site credit.
✔ Casino Bonuses
The chance to take advantage of a generous welcome offer should not start and finish with your deposit bonus.
Leading PA online casinos will follow up with a host of other bonuses to add value and fun on an ongoing basis to your online gambling experience. These may include the chance to earn free spins or extra site credit, or to take part in contests with attractive prizes.
✔ Demo Mode
You may be an experienced visitor to online casinos in which case a gambling site may not feel like a strange and unfamiliar environment. However, if you are making your first visit to a Philadelphia online casino, the available games may feel daunting to learn and play.
Some of the top PA online casinos provide the opportunity to enjoy their games, particularly online slots, in demo mode. That means you can play for free, without having to wager any of your stash of online coins and get used to a game before playing it to try to win real money.
You should be able to see whether or not demo mode is available when you hover over the game in question.
✔ Security
Whenever you sign up to play at a gambling site, you should do so safely in the knowledge that your personal and financial details are being protected by state-of-the-art security measures.
All the PA online casinos licensed to offer online gambling by the Pennsylvania Gaming Control Board should have stringent protocols in place to ensure your data is secure at all times.
This is one of the main reasons we strongly recommend that you visit only licensed online casinos in PA rather than offshore casinos.
✔ Deposit and Withdrawal Options
Pennsylvania's online casinos will offer a wide range of options to Philadelphians who want to deposit money to savor the delights of casino games.
However, it is always worth checking carefully to see that your preferred method of online banking is available. It is perhaps even more important that you are sure your favored way of withdrawing money from your account is also supported by the online casino you choose to patronize.
Types of Bonus at Online Philadelphia Casinos
Let's look in more detail at the types of bonuses that Philadelphia players might be offered by their chosen Pennsylvania online casino.
Deposit Bonus
Many online casinos in PA will greet you with an offer that enhances your original deposit and gives you more funds to play with. This may take the form of a deposit match that effectively doubles your balance.
Such offers are popular with many new visitors to online casinos in PA and elsewhere. The extra money in your account can be used to try out new slot titles or to visit certain table games for the first time.
No-Deposit Bonuses
Occasionally, you may be offered an initial boost to your account before you have even made your first deposit. This represents a risk to the operator because you could just use the funds to try out its online casino before going elsewhere without making a deposit.
As a result, the level of a no-deposit bonus is much smaller than you will find with a deposit match. However, it feels good to be able to play before you have even deposited any money of your own!
Risk-Free Play
Some Pennsylvania casinos welcome their new online customers with the opportunity to play for a limited time without risk. It may be that for the first 24 hours of your membership. In this case, you will receive your losses back up to a certain limit, sometimes $1,000.
This means you can try out many of the table games and slots secure in the knowledge that you will get your stake back if you lose. However, please be aware that the money is refunded in the form of site credit for future play, rather than in withdrawable cash.
Free Spins
One of the ways in which PA online casinos try to tempt Philadelphia players to try new games is by offering free spins on particular slot titles.
Look out for these opportunities because you may find that the game in question becomes a new favorite of yours. This is a popular method by which an online casino may try to encourage regular players to widen the scope of their activity.
Referral Bonus
Many of the best online casinos in Pennsylvania will reward you for encouraging other customers to join their roster. If one of your friends decides they want to open an account at a PA online casino where you play, make sure you refer them by supplying them with a unique referral link.
Once they sign up as a client, you should both receive a bonus in the form of site credit or free spins.
Slots Tournaments
Several of the brands that operate Pennsylvania online casinos regularly host slot tournaments. You will have the chance to play a particular game within a set period to take part.
If you finish high enough on the leaderboard, you will qualify as a winner with your reward coming either in free spins, cash or even special prizes.
Rewards Program
If you become a regular player at your favorite online casino in Philadelphia, you should expect your loyalty and dedication to be rewarded.
Many of the top online casinos in Pennsylvania operate well-established and respected rewards and VIP programs. Members have the chance to qualify for extra play, special bonuses and even benefits such as discounted casino visits and hotel stays.
Philadelphia Online Casino Games to Play
All PA online casinos available to the people of Philadelphia will have their own range of games for you to choose from. However, you should expect to find most or all of the following.
Online Slots

It's a pretty safe bet that the vast majority of online casino games available at your chosen Pennsylvania online casino will be slot titles. Slots are enormously popular with visitors to online casinos because they are so easy to play and understand. Game developers invest significant amounts of time, money and expertise to create ever more engaging and spectacular slot titles for online casino visitors to enjoy.

Online Roulette

Of all the table games available at retail casinos - and, as a result, at online casinos too - none is more iconic than roulette. For so many Philadelphia casino fans, no trip to any casino would be complete without a visit to the roulette wheel. That is why there are usually many variations on the theme of the grand old game. You should find several roulette table games, including some hosted by a live dealer.

Online Blackjack

Like roulette, blackjack enjoys a massive following among visitors to bricks-and-mortar retail casinos, and that is reflected at their online equivalents in Philadelphia. You should expect a range of variations on the theme of blackjack, which is simultaneously a simple yet complex game. There should be several video table games, as well as options hosted by a live dealer.

Online Craps

Craps has a fascinating history dating back more than 200 years and is a feature of many physical and online casinos in Pennsylvania. There are many video versions of the old dice game, and most online casinos will carry at least one or two of them. You may also be able to play craps with a live dealer.

Online Poker

Online poker is extremely popular, and the best of Pennsylvania's online casinos make sure they tap into the perennial appetite to play one or more of several forms of the ultimate betting-based card game. You should find a range of video online poker titles, while many of the top online casinos available in Philadelphia should give you the chance to play with a live dealer too.

Online Live Dealer Games

When you walk through the virtual doors of any Philadelphia online casino, you should be able to navigate quickly to a section dedicated to live dealer games. Many visitors enjoy playing with a live dealer because it brings a strong taste of the experience of being in an actual casino without having to travel to one. As a result, the live dealer section is often one of the most popular at any Pennsylvania online casino.
Highest Paying Slots at Philadelphia Online Casinos
One of the best ways to narrow down your choice of online slots at any Pennsylvania casino is by checking out the return to player (RTP). This shows how much of your first $100 should have been returned to you by the time you have played it through.
While some table games such as blackjack have an RTP as high as 99 percent, the average across online slots is about 96 percent. Any RTP above that suggests that you will get a little more bang for your buck. Some of the highest-paying slot titles at online Philadelphia casinos are as follows:
Bloodsuckers - 98%
This is a classic NetEnt title with a vampire theme and some excellent graphics on a simple 5x3 grid. Look out for the wild, bonus and scatter symbols to trigger free spins, and the chance to drive a stake through a vampire's heart to earn big rewards.
Starmania - 97.87%
We're off to outer space for this visually appealing 5x3 game. The main feature you are looking for is the wild symbol; get enough of these across the three central reels and they will earn you extra play that helps to explain that high RTP.
Jack Hammer 2 - 97.1%
There's a strong retro feel here because the theme is centered around a 1930s detective, Jack Hammer. Jack himself is a potent symbol to land on your reels, while there are free spins and an entertaining sticky win feature that can really see your payout pile up.
Divine Fortune - 96.6%
Greek mythology is the setting for this visually stunning slot from NetEnt. The main symbol you are looking for is Pegasus, the winged horse, who is the falling wild that can seriously boost your payout on a sequence of spins.
Medusa Megaways - 96.49%
A lot is going on with this six-reel game, which again sees us visit ancient Greece. Medusa herself is the wild symbol, while there is a tumbling reels feature that means winning combinations are removed - with the possibility that more will be formed as the reels fall.
Banking Options at Philadelphia Casinos
There are many ways in which you can finance your online gaming on table games, slots and more at Pennsylvania online casinos. Always check which banking methods are available, and look into the payout times in particular.
Many online casinos insist on checking any withdrawal, which can add a couple of days to the process of getting the funds through to your account.
There is also a great deal of variation between payout methods. Cash at a partner casino's cage is available instantly, while e-wallets can deliver your money in about 24 hours. Some other methods can take a couple of days, while a check in the mail could take multiple weeks.
Debit and Credit Cards

Virtually all Pennsylvania online casinos will allow you to place money in your account using debit and credit cards, including Visa and Mastercard. However, be aware that some operators, including the Caesars casino, do not permit you to withdraw funds in this way.

Bank Transfers

Many banks are now more forgiving than they used to be on the matter of using their services to finance your play at an online casino or online sportsbook. However, it can take up to five days for the money to arrive if you use this as your withdrawal option.

E-checks

An e-check is an online banking method that performs the same function as a traditional paper check. Your money is moved using the automated clearing house (ACH). Many online casinos will allow you to use this method, but payouts can be on the slower side.

PayNearMe

This is one of the faster electronic payment methods that allow you to move money into and out of your online Philadelphia casino account. Increasing numbers of online sportsbooks and casinos are making this option available to their clientele.

e-Wallets

e-wallets such as Skrill and Neteller are now accepted by many online gambling operators. This is a quick and seamless method of moving funds into and out of your account, but please check that your chosen casino accepts your e-wallet.

Wire Transfer

A wire transfer is similar to an online bank transfer of funds, but it does have the advantage of being a little bit quicker than the online banking option. It should also be a little more secure and cost you less.

Prepaid cards

Many online casinos accept prepaid cards as a form of payment. Indeed, several have their own branded prepaid cards to make the process as smooth as possible. This is one of the quicker options when it comes to making a withdrawal.
Land-Based Casinos in and around Philadelphia
The people of Philadelphia are particularly well served when it comes to bricks-and-mortar casinos. There are several large and well-respected establishments in or near the city - and many Philadelphians still like to take a one-hour drive across state lines to Atlantic City to enjoy the Borgata Casino there.
Within the City of Brotherly Love, the four you'll find in the map below are especially popular. Followed is a brief description of each one. They all offer a huge selection of casino options, as well as the chance to enjoy sports betting on-site.
Live! Casino & Hotel Philadelphia
The Live! Casino opened as recently as 2021 but has quickly built up a large and loyal following of visitors who love this retail casino. One reason for that is its sheer size. Its gaming floor covers about 100,000 square feet and is home to more than 2,000 slot games, as well as a host of table games.
Parx Casino
The Parx Casino is located at Bensalem, about a 20-minute drive to the northeast of Philadelphia. This is a huge operation, with more than 3,200 slot games, nearly 200 live dealer table games and about 50 poker tables. There is also a thoroughbred racing track on location.
Harrah's Philadelphia Casino
Harrah's Philadelphia is another racino, which offers the opportunity to wager on horse racing as well as the chance to enjoy an enormous selection of casino games. It is home to more than 2,400 slots, which are complemented by over 100 table games and a big selection of poker games too.
Rivers Casino Philadelphia
The Rivers Casino benefits from an amazing location on the banks of the Delaware River in the heart of Philadelphia. It has been here since 2006 and has many dedicated customers. They appreciate the choice of nearly 2,000 slot machines, as well as more than 100 table games and poker options.
Pros and Cons of Online Philadelphia Casinos vs. Land-Based Casinos
For many people, nothing beats the experience of traveling to one of the Pennsylvania casinos located in or very near the city of Philadelphia. The main advantage of retail casinos is that they offer the opportunity to soak up the exciting ambience of a casino and the chance to be surrounded by hundreds of other eager gamblers.
However, one area where retail casinos can never compete with any PA online casino is sheer convenience. Sign on to an online casino site wherever you are and you can play online poker and enjoy the chance to win real money on a host of slot titles, including those with progressive jackpots.
Each option has its pros and cons, and the fact that both online and physical casinos in Philadelphia are thriving suggests that there are more than enough people who enjoy one or the other - or both!
Responsible Gambling at Online Philadelphia Casinos
All online casinos in Philadelphia that hold a license from the Pennsylvania Gaming Control Board have a duty, under the state's responsible gaming laws, to encourage their clients to play within their limits at all times.
Whenever you sign on to play at a PA online casino, you should see a prominent link that leads to extensive information about how to avoid developing a gambling problem.
While the majority of online casino visitors are not at risk of suffering from a gambling problem, those that are may find their wagering slipping out of control.
The best online casino brands offer advice about setting limits on your gambling or taking a break if you are worried. They should also provide links to official agencies in the city and state that have the experience to deliver support and practical assistance.
Philadelphia Online Casino FAQ
Here are some frequently asked questions about the best online casinos in Philadelphia, along with answers that should help you choose the right casino that meets your entertainment needs.
FAQ
The choice of your favorite PA online casino is by definition an entirely personal one. Only you can decide which is best for you. The good news for Philadelphia casino fans is that there are a host of outstanding online gambling brands that offer you the chance to play casino games here.
Yes, they are. Online casino wagering has been legal and live across Pennsylvania since 2019, and the companies offering online casino games are also permitted to create online casino apps for players in Philadelphia to use.
Every online casino offering its services to Philadelphians will have a maximum win - it is worth checking out the terms of your chosen operator to see how much it is. However, it is safe to say that the sum will run into the tens of thousands of dollars.
Yes, it is. Pennsylvania's legal online gambling market launched in 2019, and there are now nearly 20 operators offering the chance to play online casino games through your desktop or mobile device if you live in Philadelphia.
Yes, it should be - provided you are playing with an operator licensed by the PA Gaming Control Board. All legal online casino companies are obliged to use state-of-the-art security technology to keep your personal and financial information protected as far as it possibly can be.
No. One of the ways in which a licensed online casino treats its customers with respect is to make sure the games it hosts are operating fairly. It is not always possible to say the same about offshore casinos.
Technically, yes, if you sign up for an account with an operator that offers a no-deposit welcome bonus and win with those funds. However, you will almost certainly not be allowed to actually withdraw winnings generated by such a bonus.
Author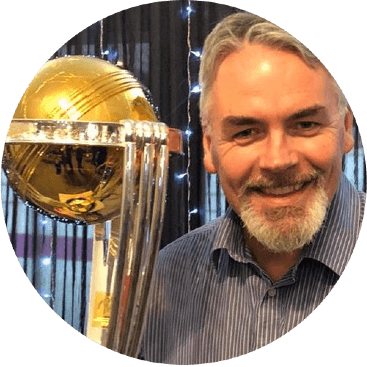 Award-winning contributor covering sports betting and casino gaming around the world for decades, Martin Booth is one of the most trusted voices in online gambling.